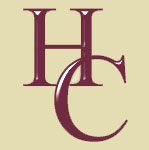 Contact us now:
Haak Chiropractic
"The ultimate in spinal correction."
(920) 269-7705
677 S Water St.
Lomira, WI 53048
Spinal Correction Options
Next Steps
There are two options as your next step.
Every Monday night Haak Chiropractic hosts "Intro to Haak Chiropractic". This complimentary class explains in greater detail the procedures, costs, programs, and goals of care at this office. All are welcome to attend and reservations aren't necessary (although recommended). If after the class you would like to proceed, you may schedule your exam at that time.
If Monday night doesn't work for you then you can call and schedule a complimentary private consultation with Dr. Haak. If after your consultation you would decide to proceed with an examination, sufficient time is always allotted for your convenience.