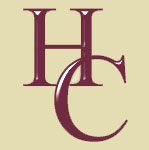 Contact us now:
Haak Chiropractic
"The ultimate in spinal correction."
(920) 269-7705
677 S Water St.
Lomira, WI 53048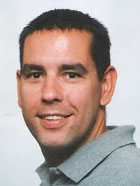 Dr. Joseph Haak is a graduate of Palmer College of Chiropractic, in Davenport, where he received his Doctorate in Chiropractic. He also obtained a Bachelors of Human Science degree from Palmer College of Chiropractic. Dr. Haak also holds a certification with the Spine Research Institute of San Diego in Whiplash and Brain Traumatology. Dr. Haak is a Distinguished Fellow of Clinical Biomechanics of Posture. He is a consulting chiropractor for several clinics in the area. 
Dr. Haak has extensive knowledge and experience treating patients involved in work and sports related injuries as well as motor vehicle accidents. Because of the work he does with nervous system rehabilitation, he works with many patients who have severe neurologic compromises such as Bell's palsy, MS type conditions, and spinal cord injury. He has completed post-graduate training in pediatrics, sports medicine, structural restoration and rehabilitation to name a few. Dr. Haak is also a regular speaker for groups and organizations locally and state wide on subject matters such as chiropractic, ergonomics, nutrition, and vaccination.
Education: 
Palmer College of Chiropractic, in Davenport, Iowa
Doctorate of Chiropractic 1997
Palmer College of Chiropractic, Davenport, Iowa
Bachelor of Human Science 1997
University of Wisconsin at Oshkosh and Platteville
Platteville, WI and Oshkosh, WI
Science Undergraduate Studies 1990-1993
Additional Training:
SRISD, Whiplash and Brain Traumatology
C.B.P. Distinguished Fellow
Quantum Neurology neurologic rehabilitation
Mally Extremity Protocols
CPR and First Aid Certified
Personal and Business Interests:
Haak Chiropractic Soccer Sponsor
Haak Chiropractic Trap Shooting Sponsor
Yearly contributor to the Lomira Food Drive
Clan Donald Pipes and Drums Bagpiper