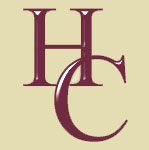 Contact us now:
Haak Chiropractic
"The ultimate in spinal correction."
(920) 269-7705
677 S Water St.
Lomira, WI 53048
What We Offer
Chiropractic is wonderful and is best known for achieving three main things: Increased Range of Motion, Decreased Pain, and Decreased Muscle Spasm. Most chiropractors know the basics of chiropractic and are wonderful. Here at Haak Chiropractic we go above and beyond the basics and we focus on the neurological and structural improvement of the spine.
How We're Different – Click to learn what we are NOT
The main goals of Haak Chiropractic are to return the spinal structures to near normal and to rehabilitate the nervous system. Being normal, or close to normal, should be the goal in all healthcare fields. Why would you settle for anything less than a provider that has a goal of care? That goal of care is to improve the structure of your spine's normal alignment and to rehabilitate your body's nervous system. When your structure and your nerves aren't normal, syndromes, conditions, and symptoms eventually appear. These syndromes, conditions, and symptoms are typically the result of your body deviating from normal alignment, normal nerve function, or both. Therefore your symptoms are usually SECONDARY to the underlying cause. Many times these secondary problems can be patched up with traditional therapies like traditional chiropractic manipulation and other healthcare choices. However, by NOT improving and stabilizing the structure of your spine and restoring the function of your nervous system, most of these fixes are temporary short-term patches. Finding and addressing the cause of your problem is not an option; it MUST be done first and foremost.
YOUR CONDITIONS, SYNDROMES, and SYMPTOMS ARE MOST LIKELY BEING CAUSED BY A PRIMARY STRUCTURAL PROBLEM and a NEUROLOGIC DEFICIT.
For example: A structure and nerve problem in the neck can lead to headaches, pain and numbness in the forearm, tension across the base of the neck, etc. A structure and nerve problem in the mid-back can lead to tightness between the shoulders, pain in the ribs, heart palpitations, asthma, etc. Lastly, structure and nerve problems in the lower back can lead to numbness in the toes, sciatic pains, clumsiness while walking, lower back pain, to name a few.