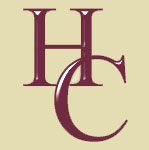 Contact us now:
Haak Chiropractic
"The ultimate in spinal correction."
(920) 269-7705
677 S Water St.
Lomira, WI 53048
Due to the exclusivity of our treatment, it is sometimes easier to explain what we do by informing you of what WE WILL NOT, and DO NOT DO. If you have been to a chiropractor in the past, then you probably have an idea of what most traditional chiropractors do. We are very different and for good reason. Here is a list of things that WE DO NOT DO, and WHY.
We DO NOT have treatment plans based on your health insurance coverage (or lack of it). While we are preferred providers for several insurance companies, our recommendations are based on our best professional judgment, opinions, and the latest in scientific fact.
We DO NOT let you take our word that you are in need of treatment or that your problem has been improved.  Our protocols are based on fact. You will see before and after tests that allow you to see the results just as we see them.
We DO NOT define improvement as "I feel better". Improvement in our office is objective (can be measured), not subjective (how you feel). There are many conditions that one can develop without noticing a concurrent symptom, especially in the early stages.  If we notice a structural or neurologic condition we will recommend treatment regardless of symptoms.  Likewise, we do not stop treatment simply because you are feeling better. Until we have objectively improved your condition, we advise care. Would you really only want a temporary solution?
We DO NOT accept anyone and everyone that wants care. If someone is willing to work hard, keep their appointments, and communicate with us about their case, care, and treatment, then we welcome them and get right to work. Our patients know that they wear our reputations on their backs and we only work with those individuals that are serious about their health. We have just as much to lose if someone's structures don't improve under our care.